What to do to prevent lockouts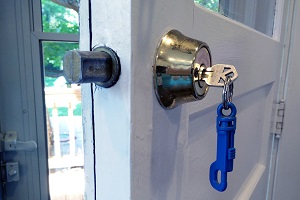 Lockouts can happen at any time of the day, in any given day of the week. It's a reality that all property owners can be faced with in the most inconvenient of times. Lock damage, loss of keys and even technical glitches could leave you unable to enter your house, office space or vehicle – but there are ways to reduce the risk of those worst-case scenarios.
Here are our top suggestions for preventing lockouts from happening to you.
Advanced planning 
As with all emergency matters having a good plan of action will ensure you can take care of things as quickly, and as efficiently, as possible.
It helps to make a list of the different properties that you own, and the different security risks you might face with them. For instance, you might get locked out of your vehicle because the transponder key is no longer transmitting the right signals; you could get stuck outside your house after accidentally locking the keys behind you; or you could be a business owner who can no longer enter a property because the locks have become completely unserviceable from wearing and age.
Also, having an emergency fund ready, just in case you need to call a locksmith, is highly recommended. Locksmiths don't charge for price quotes, so call up 2-3 businesses in your vicinity to get a good idea of how much you would be paying for their after-hours services.
Just as Lorain Locksmiths will provide 24/7 lockout assistance for customers in Lorain, OH, you will be able to find plenty of businesses in your area who will do the same. On that note, it pays to consult with a few companies in advance to know what kind of help you can get during a lockout. Several locksmiths nowadays will provide commercial, residential, and automotive locksmith services, but some might choose to focus on a single specialist area. You'll also find that locksmiths don't charge for initial consults, so talk to a licensed and insured professional to clarify everything you need to know.
Before we get into some tips for hiring a good locksmith, we'll cover the different ways to reduce the likelihood of lockouts.
Preventive measures
You'll be surprised at how much of a difference a few precautions can make. Take a look at our top recommendations:
1.) Do a quick check before locking the door behind you
Even if you're running late for a meeting, getting into the habit of verifying that all your keys are on-hand before rushing out of the house will save you from a lot of awkward situations. Also, knowing where your keys are at all times will ensure you don't lose them during they day. Incorporate into your daily routine: only close the door if you know you're carrying the keys with you, make a note of where you've left them when you get to work, and check again before clocking out for the day.
2.) If you're constantly losing your keys, consider upgrading to a keyless system
Over the years, keyless technologies have become widely accessible for commercial and residential property owners. They cater to all security needs and budgets, and are very easy to set up. The only true commitment you have to make is memorizing a passcode – and you can even get a few swipe cards and electronic fobs for yourself, and other people who need to enter the property. Talk to a locksmith to find out what options are available in your area, and to get a clearer idea of costs and security benefits.
3.) Always replace worn out locks as soon as you notice an issue 
Don't let damaged and old components become a liability. Not only can these backfire on you, and get you locked out of your property, they will also leave your home or office space vulnerable to theft. If they key is sticking to the lock, you can see clear signs of rust and damage, or you're having to lift the door open, get a locksmith to conduct an inspection. A reliable professional will be able to identify the problem and give you a full breakdown of their recommendations.
4.) Keep those spare keys handy 
Make a couple of copies your original key: one for yourself, and another for a trustworthy person. Aim for a maximum of three spares – otherwise, keeping track of these will be too difficult. Your copy should be kept somewhere that is easy to access at all times – a jacket that you wear every day, your handbag, or wallet. You could put it outside too, provided you avoid the obvious places (thieves will know to look for keys under the doormat). Leave the second spare with someone you can contact if anything goes awry – that could be a trusted neighbor, family member or friend.
If you get locked out of your property 
When all things fail, here's what you need to do.
First, check whether there is no other way to get inside. The backdoor, your garage, or even using that spare key you forgot you were carrying with you. But we urge you not to try to force your way inside. All you'll be doing is leaving your property vulnerable and unsafe. Also, breaking into your home or office will leave you with a hefty repairs bill – something you won't even need to think about if you call a locksmith right away.
Why should a locksmith handle your issues? Because they have the training and tools to get the job done safely and quickly. They will also be equipped to repair any damage if your lockout situation involves a faulty lock or the unfortunate aftermath of a burglary attempt. Lastly, provided you have hired a local company for the task, everything will be done for very reasonable prices and in an incredibly timely manner.
On that note, here are a few quick tips to get you hiring a credible professional:
- Get referrals. Ask friends, family, colleagues and neighbors to give a few recommendations.
- Read online reviews on sites like Angie's List, and check whether any complaints have been filed against the locksmith through your local Better Business Bureau
- Always consult with a locksmith before hiring them. Ask for license and insurance details, local client references, after-hours charges, and a full cost breakdown for all services
- Check that all addresses listed online are legitimate.
- Don't hire any company who answers the phone using vague terms like "locksmith business" and subsequently refuses to provide a full name upon request.
Those are just a few tips to bring you full peace of mind before and during a lockout. We hope this will help you make a sound plan and take all the right precautions.